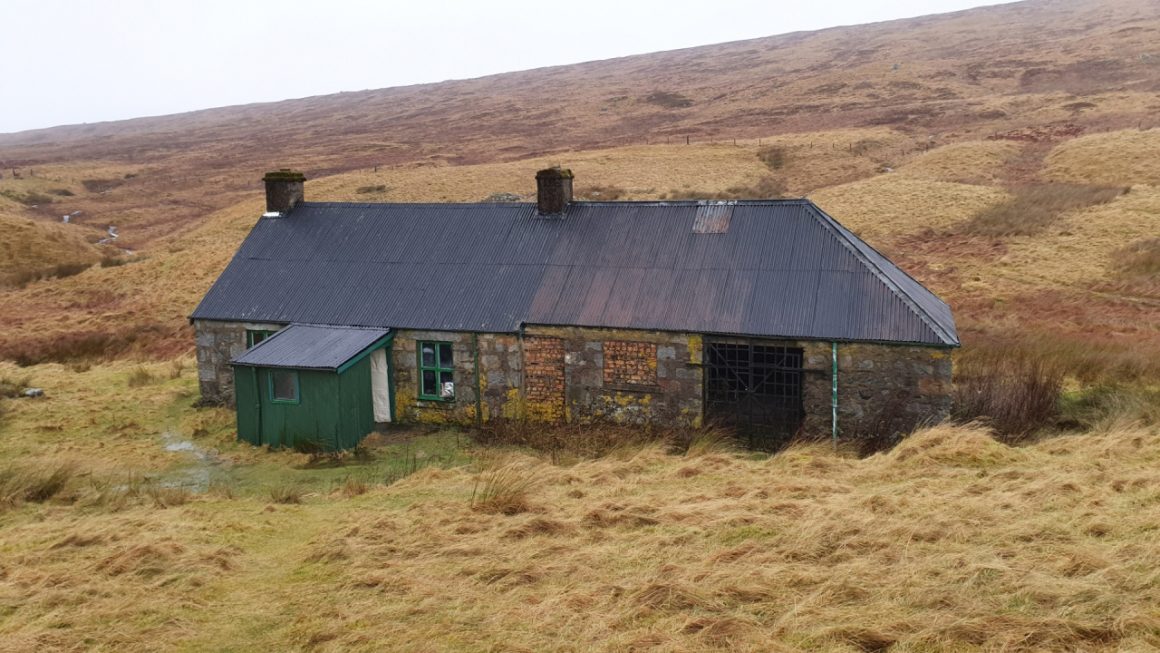 The club's meetup this weekend was to the Ochils Mountaineering Club hut in Crianlarich. The forecast was dire, and would-be attendees were dropping like flies in the run up to the event, their spaces filled by folks on the waiting list. In the end, we managed 16 folks on the Friday night and 18 on the Saturday which was no mean feat.
The usual banter was had on the Friday night, with the group split between those talking nonsense in the kitchen and those enjoying sensible conversation and entertainment by guitar in the lounge. You'll never guess which room I was in!! Many folks were late to bed, safe in the knowledge that there was no point in getting up early on the Saturday.
Saturday dawned with the River Fillan coming as close to the cottage car park as I have seen it in a while, likely swelling Loch Dochart to 10x its usual size, and Ben More in hiding behind sheets of rain.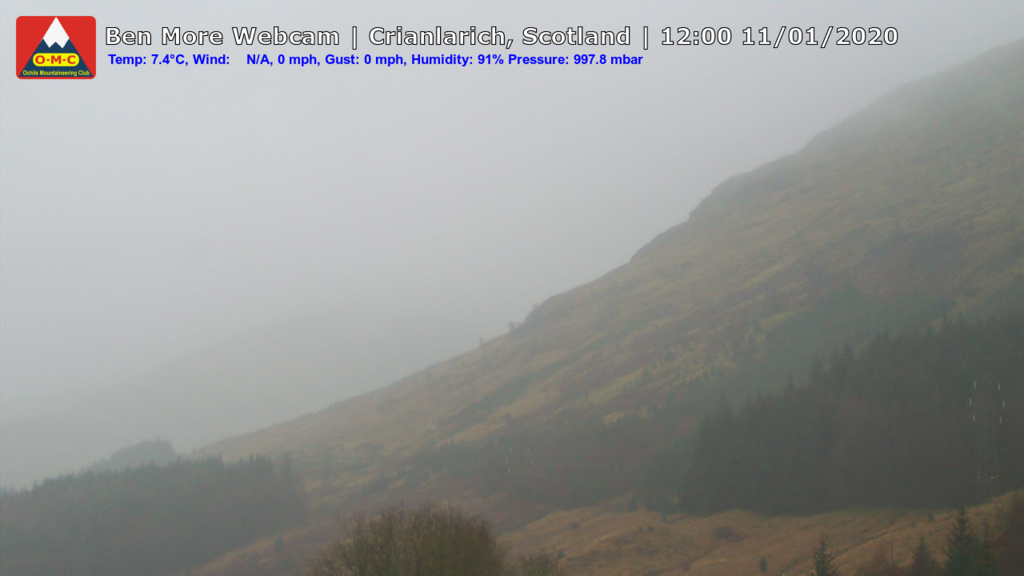 Most teams stayed low, some folks sensibly headed indoors to the climbing wall at Kinlochleven, some did sections of the WHW (running and walking), one went cycling, 3 walked into Gorton Bothy, and 2 brave souls headed out to bag the only Munro for the weekend, Meall Glas.
I was on the bothy trip with Andy and Kermit, its safe to say we got soaked as in like otters. Lots of rain brings fat rivers, and there was plenty of power in the Water of Tulla that day, a river that you can often cross dryshod.
We arrived at the bothy, which was a longer walk than I remember it from last time. Andy and Colin pulled out their Jetboils and we all enjoyed hot soup while continuing to extract the micky from one-another (nothing changes!).
My last walk into this bothy was some 6 years previous for an overnighter. On that occasion the weather had been similar, but we had been armed with spirits, and walked out slightly worse for wear the following day!
All too soon, it was time to face the weather again, this time with the rain right in our faces. We reached the car, and headed to the Tyndrum Inn to wet the insides instead!
Saturday evening was a bit of a whirlwind that ended in a blur! We started off in the pub, then it was dinner, then out came PJ's horse racing game. Which, it turned out was fixed, the inner horse won 90% of the races! We had a couple of heats, positioning the horses randomly during the second heat. PJ used the horse racing to seed the success of what was to come next by plying folks with (many) drinks!
PJ, then went AWOL, returning sometime later dressed like this…
PJ has a van that he has been working on for some years, and was keen to show off the fruits of his labour. The contents of the hut headed out to his van, which was well presented with flashing lights and a laser disco at its door. In went 17 people!
The van basically now resembles the inside of a nightclub. It was a sit-down nightclub, this one, but one with tunes and lighting that could have had you thinking you were in a booth within a nightclub in Ibiza; conversation (driven my Moira and Liz) did indeed turn to thoughts of a select club outing to Ibiza, nae mountains planned, just loads of dancin'.
And, of course the video…
The club stayed open until gone 2AM, and we were all a bit drunk by the time we crawled into the hut…
Sunday morning, I was awoken by those words you never want to hear. 'The toilets are blocked, you are needed for rodding!' Deep joy! Turns out that our Mr Whitehead had partaken in 6 (so I am told) consecutive visitations, which had resulted in the disaster. A rodding team was assembled, the 'remote rodding' expert, Shaw was consulted over the phone. There was, however an issue…
PJ's van was parked on top of a strategic rodding location, and PJ was in no fit state to stand let alone pilot his van. We assembled the shoving team and rolled his van (with him inside) across the car park to get to the drains.
The rodding commenced, and it turned out that the whole exercise was pretty much unnecessary as the issue was localised. Dave located a pressure plunger, and I very gingerly pressurised the pan from a distance, with everyone breathing a sigh of relief as 'water' levels returned to normal.
The only task left was to shove PJ's van (with him *still* sleeping in it) back into position. He finally put in an appearance at 3PM for about 15 mins before returning to his van for a further 3 hours kip – that man could sleep for Wales!
I'd like to say that it was a shit weekend(!), but it wasnae! Despite a lack of mountaineering, the weather, and the rodding(!) it was a good weekend and my thanks to PJ and his party van for making it one that will stick in the memories for a long time!