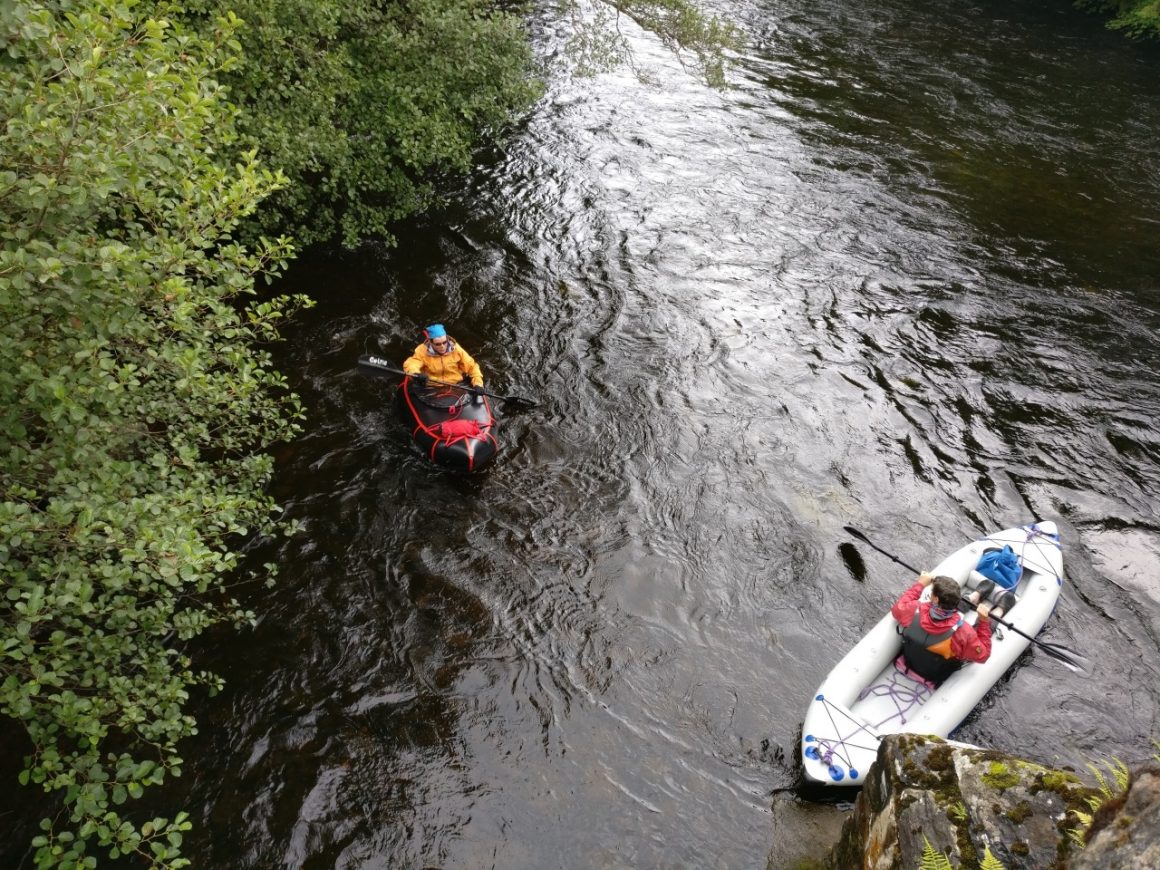 I had been in Crianlarich for the weekend for a mates final Munro (A Scottish Mountain over 3000ft, there are 282 of them!). The hill was Beinn na Lap which we did in some terrible weather. We had booze at the top and then finished in a cafe/bar for more booze, before getting the train back to the Ochils Mountaineering Club Hut in Crianlarich where we had yet more booze! Grand day out despite the weather, and well done Colin Craig! Well done ScroteRail for not shafting us on the return as well!
On the Sunday, the weather was better; the bad weather from the Saturday had ensured loads of water in the rivers. A paddle on the river Balvaig from Balquhidder to Strathyre was the plan, an easy grade 1 and a good intro to moving water for me. Ian (Cabey) was the guy I was paddling with, he's run this river a few times, and has had a boat much longer than me, so I had a rescuer if it all went pear-shaped!
There was a nice get-in at the bridge near Balquhidder and a get out between the two bridges the other end. At the start, the river was flowing pretty quick, and was entertaining. The middle section was best described as relaxing but with some nice scenery, and there were 3 faster flowing sections just before the end.
A grand way to spend a couple of hours, and gain some confidence in ones boat. I'll need something more testing for the next time – The River Teith between Callander and Deanston has been suggested by a colleague, but I get the impression he is pretty good at these things.
Some pics below, but none of the faster bits, I was too busy paddling!