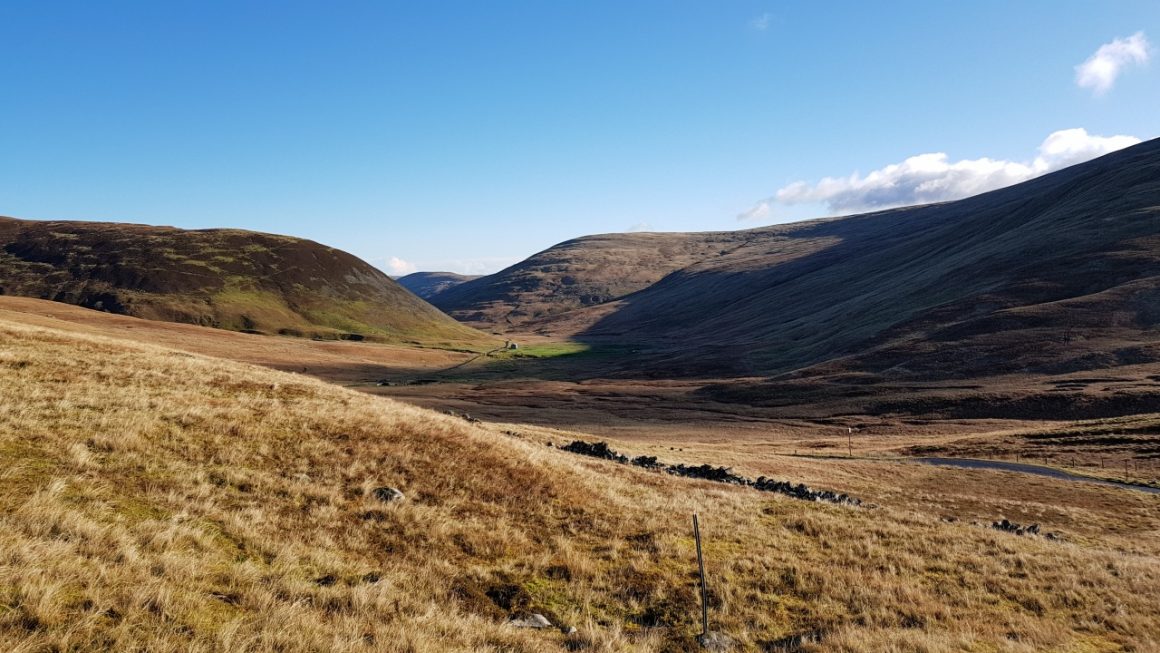 Having not been south for eons, a trip to the borders (Megget Reservoir) was the plan for the weekend – bagging a Corbett and doing a bit of pack-rafting. My long suffering other half – (Loopy) Lucy seemed up for it as well – although she was not enamored with the cold having spent the previous 3 months cycling across the USA in the sunshine !
Saturday started off fine, got the boat in the water and set off for a paddle in the sunshine. The wind then got up so I was able to sail the length of the Loch in about 20 minutes, unfortunately the weather turned, and it took me a couple of hours to paddle back. Wet and cold, I opted to call it a day. I really need to buy me a dry suit if I am to continue paddling into the winter.
Sunday dawned magic and the Corbett 'Broad Law' as well as a couple of Grahams that completed a loop was the plan. It had frozen the previous night, and it was good to see winter back again. We ascended to views that got ever-better, and crystal-clear in all directions. The cloud rolled in a bit on the summit, and Lucy was suffering rather with the cold and wind-chill. I went off to take a look at the Edi Airport ILS beacon on top of Broad Law (it ain't the most attractive of summits!) before we went and hid behind a mobile phone tower for some grub. The two Grahams were next as the weather improved again.
A minor nav error later (there are three tracks off the tops, not just the two marked on the map!), saw us back beside the Loch for the tarmac trot back to the van.
The 2 further Corbetts to the south will demand a return visit at some stage.