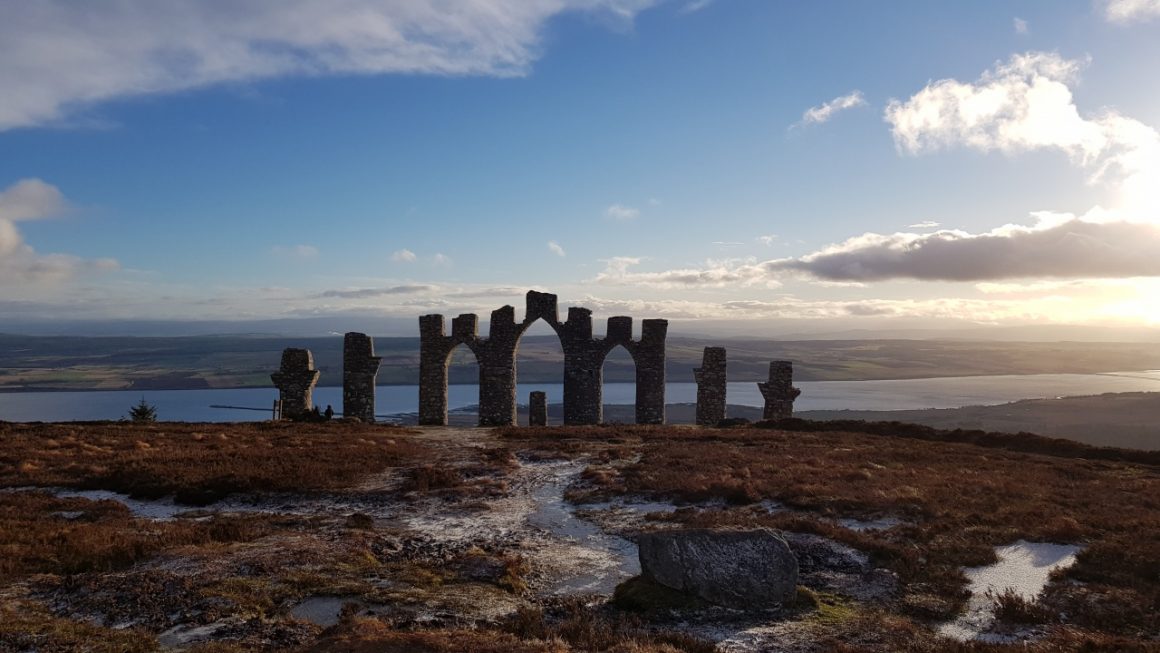 Some folks reckon Christmas is a special time of year, I am usually just glad when its over! Too much over-commercialised nonsense.  That said, I do enjoy the drink and food, and am partial to some cheap gadget purchasing in the inevitable sales that follow!
This year we were headed up to Lucy's parents in Dingwall, travelling day before via Tiso in Perth and Aviemore where we spent the night at Loch Morlich. The following morning the weather was completely at odds with that of the previous weekend when I had been skiing at Glencoe – there was hardly a patch of the white stuff remaining. Instead, it was 13 degrees and pissing with rain!
Lucy headed off for a run, I deployed the Packraft. Been a month since I have been able to get out due to the lower temps, and a couple of laps of the Loch ensued. My frozen shoulder is even starting to ease a little – I put that down to the paddling.
Christmas day passed without incident, and on boxing day I was able to get up a hill – 'Fyrish' near Invergordon in the sunshine while Lucy went to see a panto in Inverness with her folks. After that it was back down the road to Stirling.