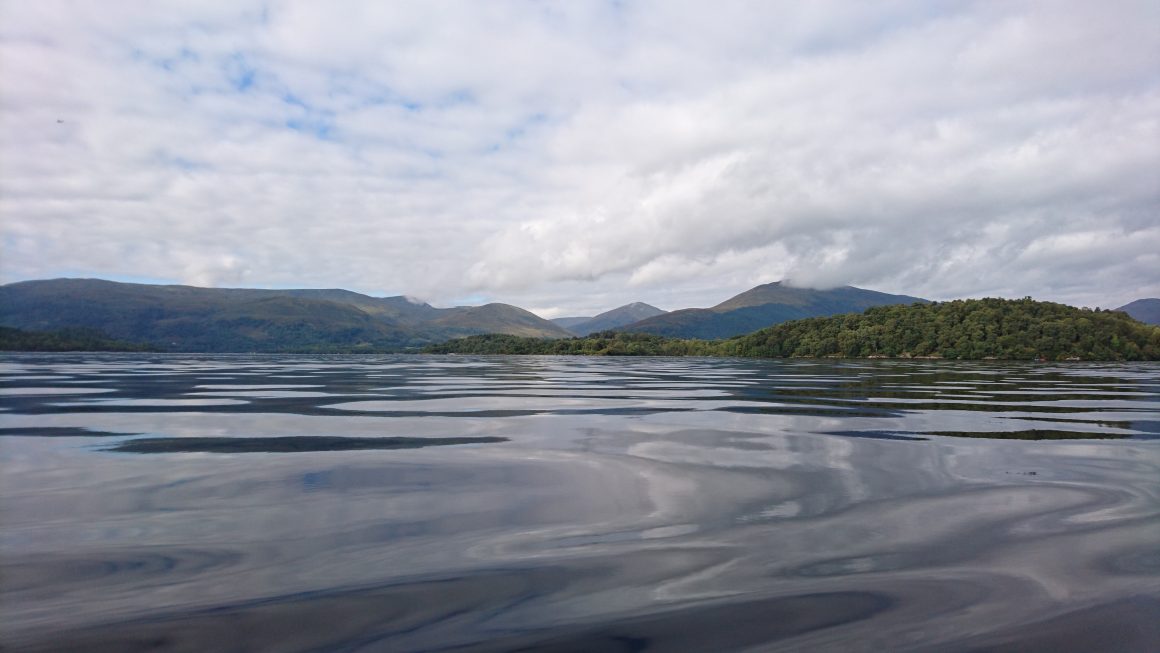 Loch Lomond, just 30 miles from home is the largest body of fresh water in Scotland by surface area. Loch Ness holds more water by volume while Lough Neagh in Northern Ireland is the largest in the UK at over 5 times the size.
Loch Lomond's main attraction for paddlers is the plethora of islands located at the wider southern end of the loch, which offer many camping and exploration opportunities. The largest island is Inchmurrin, also the largest freshwater island in the UK, big enough to have its own population (of 8 folks!) and a pub/hotel.
I was out today with my chums Mhairi and Cabey (see their blog). We put the boats in at Milarrochy Bay which has plentiful free parking and a decent spot from which to launch the boats.

Milarrochy Bay
We had no particular plan other than to explore between the islands, so we set off headed for the most northerly island, Inchlonaig where I nipped out of the boat to get a 360 for google maps. I had intended on climbing to the islands summit, but the ferns were chest height and I couldn't be bothered to fight my way through them!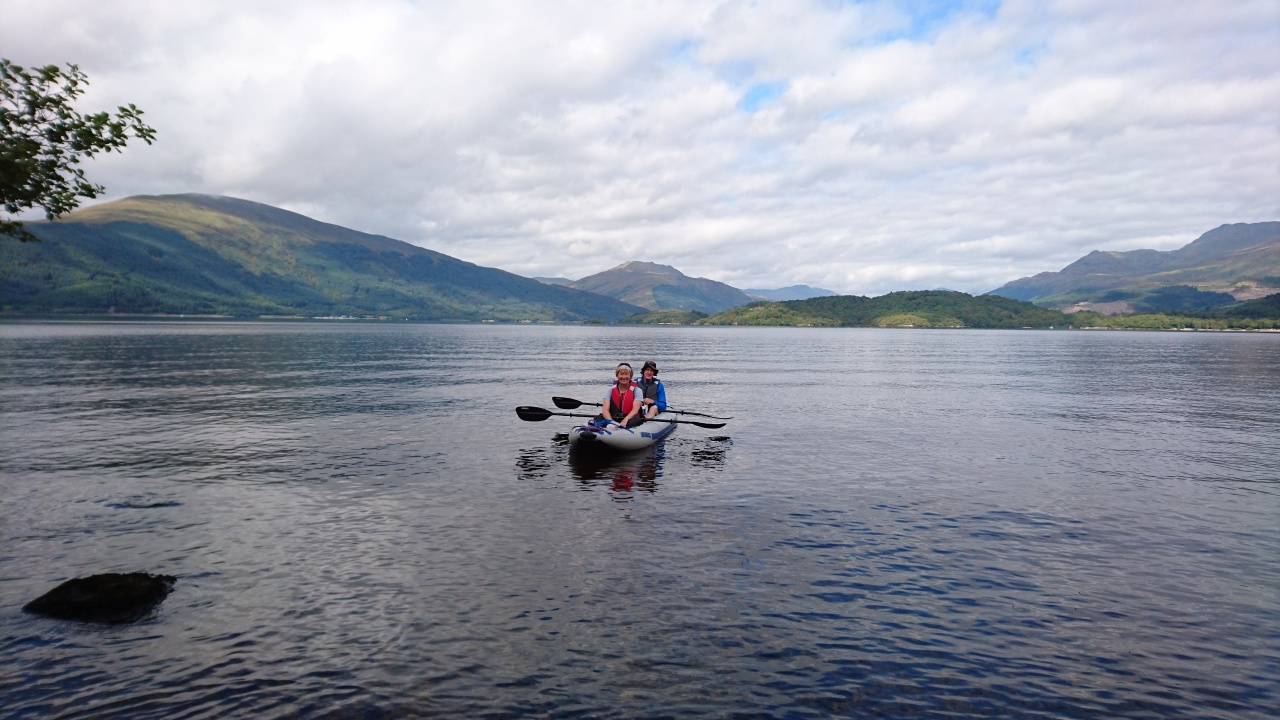 From Inchlonaig, we headed to the opposite shore of the Loch at Luss before finding ourselves a spot for lunch in the narrows between the islands of Inchtavannach and Inchconnachan where we watched an endless stream of private and sightseeing boats navigating the narrows between the islands. It was pretty busy!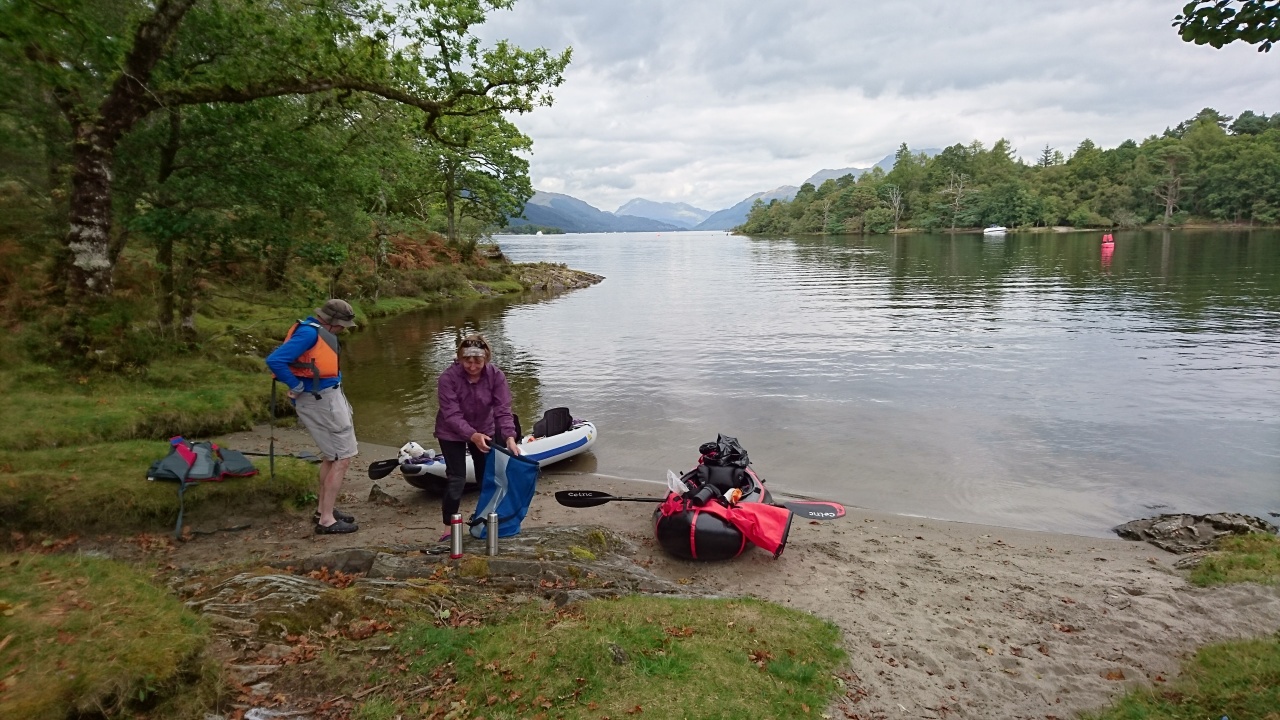 Over lunch, we decided to visit the pub on Inchmurrin several KM to the south, there was no wind so it should have been an easy paddle. We passed the island of Inchgalbraith with its castle, most of which cannot be seen from the water.
About half way across, the wind got up and the pleasure boat activity increased. This made for harder going over a loch that was no longer flat-calm. Eventually, we rounded the southern tip of Inchmurrin, and proceeded north east to the pub for a well earnt pint and rest. – Tip for others: the building with the flag that has a beer glass on it ain't the pub – carry on 100M or so!
The pub is a wee bit quirky, as should be expected in such a location, and it was a pleasant place to rest ones arms!
From here it was several KM, now with the wind on our backs to the car, with pleasant views to Inchmurrin and  Inchfad on the way. A grand day out with some pretty decent weather and good company!
We paddled a total of 21KM, our route is shown below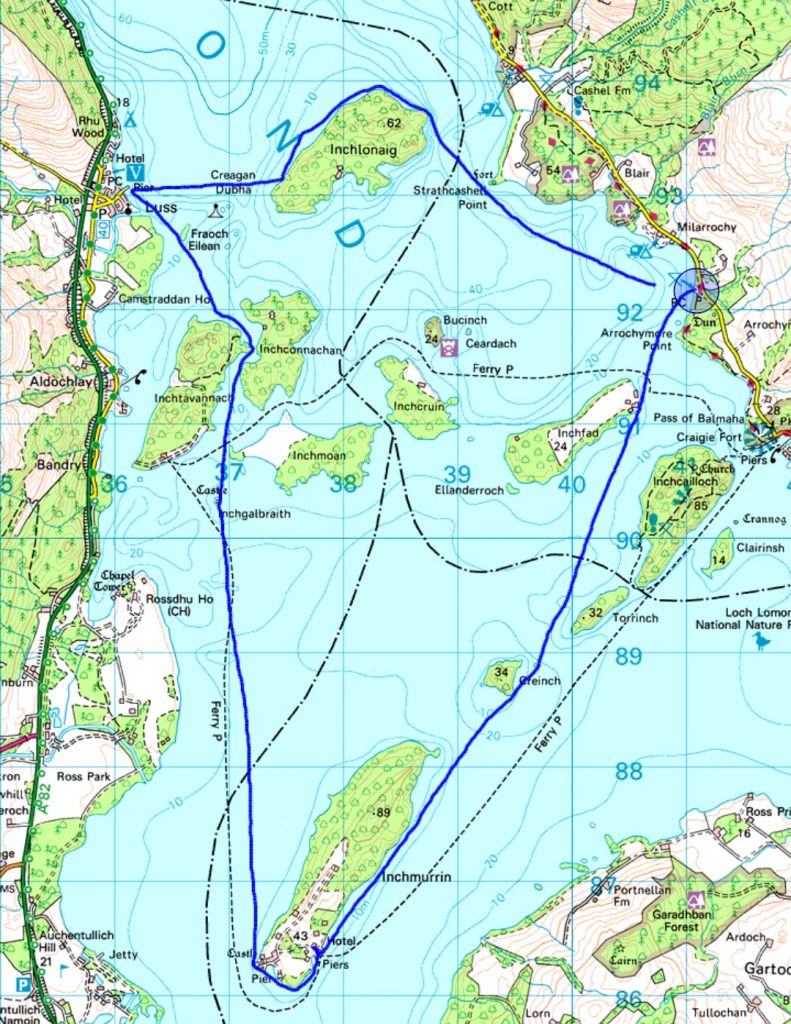 Photos below