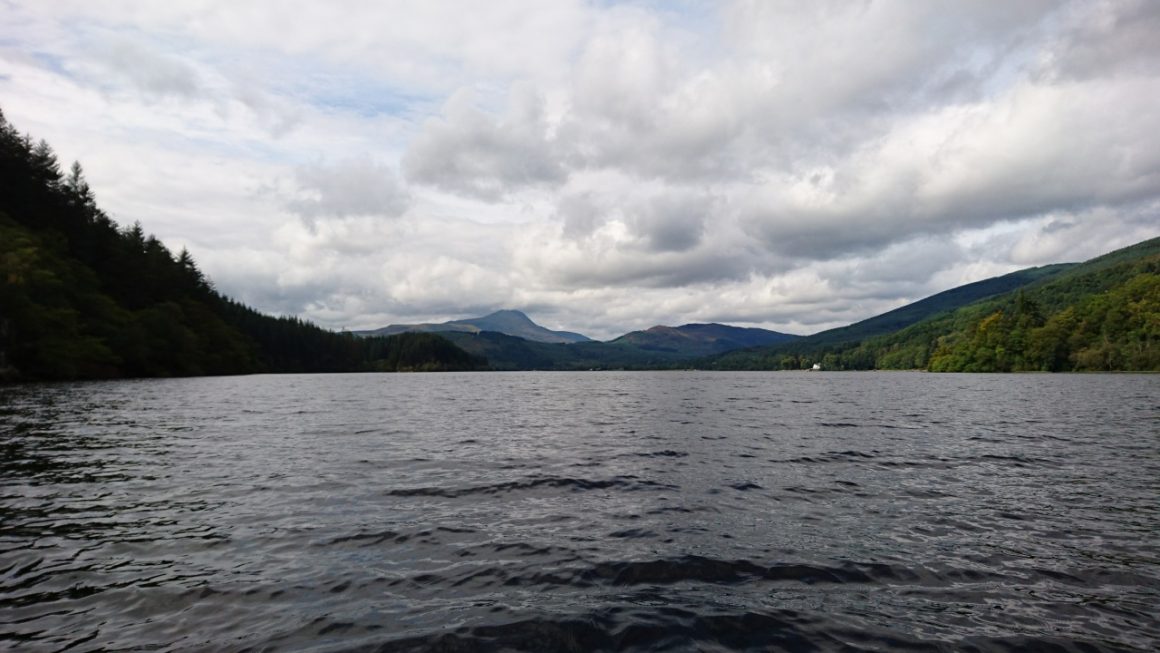 This was my 1st weekend at home in Stirling for 7 weeks. The weather was a bit naff on Saturday so I spent it writing an article about my previous trips for the motorhome magazine 'MMM' – we shall see if they accept it. Then it was full-on website geeking migrating my personal photos gallery from the now defunct 'Menalto Gallery', which I have used since 1999 to Piwigo. The new gallery is here.
The original plan for Sunday was to paddle the Teith  from Callander to Deanston, having left the van/bike at Deanston and got the bus to Callander. Alas, this was not to be as I awoke to my bloody shoulder giving me grief, and decided it was unwise – especially as I would be paddling alone. I went to have a look anyway as a recce for a future visit – that river looks like fun.
Anyway, onward it was to Loch Ard near Aberfoyle; this was recommended by a friend as although a fairly small loch, there is plenty to see, including a fishermans bothy on the main island. There are also several smaller islands for a spot to eat!
There is plentiful parking in the forest just outside Aberfoyle at Milton, and from there is a 5 minute walk to the the east end of the loch where I assembled and launched the boat. The main Loch Ard is then West, paddling against the wind and current through a couple of narrow sections. Once on the loch proper, I just did a clockwise circuit, initially into the breeze, taking in the island, and its bothy on the way. Good progress was made coming back due to the wind and current being on my side.
Its a nice place to paddle, with plenty of other folks out enjoying the decent weather in Canadian Canoes, Kayaks and 'Topper' sailing craft.
Flat-water paddling seems to help my stupid shoulder while other sports like Mountain Biking just aggravate the hell out of it due to all the jarring – hoping for less grief from the bloody thing tomorrow!