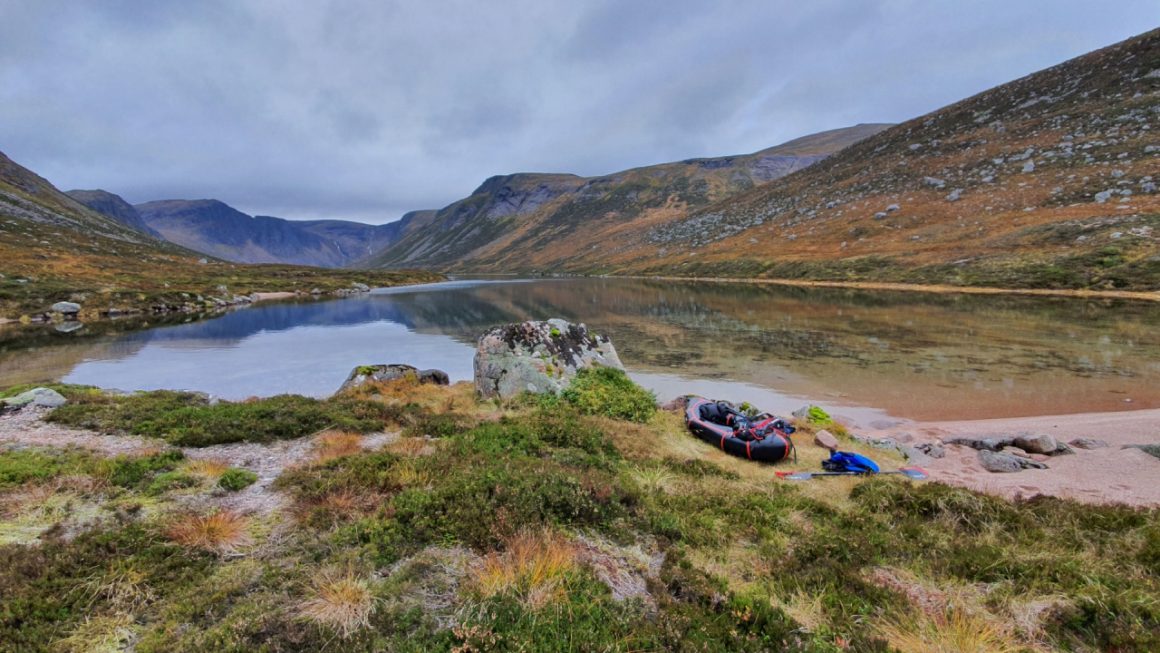 Not having been away for a few weeks due to our selling the house and with the house now sold it was time to take advantage of a half-decent weather forecast. I headed up to the car park at Cairngorm, and got some sleep prior to a planned combo bike and hike the following day.
I relocated the van at Glenmore and hopped on the bike past Glenmore lodge and onto the track towards Bynack More which was like bloody dominoes with all the walkers dawdlers walking 4-abreast! Glad I fitted a bell! My original intention was to ditch the bike at the footbridge, but the track onward looked ride-able so I continued.
Once at the junction for the track that heads off to Bynack More, the track deteriorated so I ditched the bike behind a rock and continued on foot. I could see my intended hill Creag Mhor topped with its massive tor in the distance.
The views from the top were magic, but it was bloody cold with the wind seemingly howling in from every point on the compass. I had some food before scurrying back down to the shelter of the glen.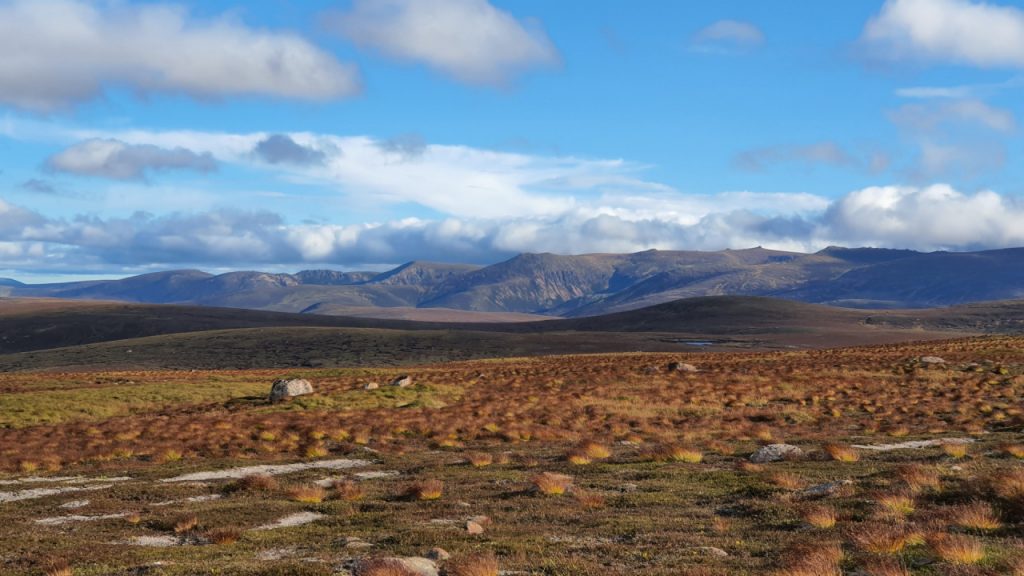 Once back at the bike, there was a mostly enjoyable descent to be had down to the bridge followed by another round of domino's along the lower track! I say mostly because some of the drainage ditches were bloody stupid, why make them 18-24″ across when one 6″ wide is just as effective – yes, I know why… its the 'not our sport' brigade trying to limit one user group (mountain bikers) access to the hill. Its supposed to be a national park providing for all user groups.
Back at the van, I relocated back to a rather busy Cairngorm car park, and got my kit sorted out for the next day.
Sunday dawned sunny, and was forecast to close in from the south later in the day, thankfully yesterdays wind had buggered off (as per the forecast!). I walked up the zig-zags and onto Fiacaill Coire Cas, a ridge which I have skinned up with ski's many times, but never walked.
Loch Avon lies directly ahead from here so I walked down Coire Raibeirt another route more often skied.
Once down at the loch, I inflated the boat, had some grub and played with the drone, trying to get some footage to throw into a wee video (see below).
Loch Avon proved to be a bonnie place for a paddle, I took an anti-clockwise trip around its shore, enjoying the serenity of the location and the lack of other people!
Once at the other end of the loch, there was just the matter of packing up the boat for the long walk back to the van. It was a long way to go for such a short paddle, but it was worth it for such a special location.