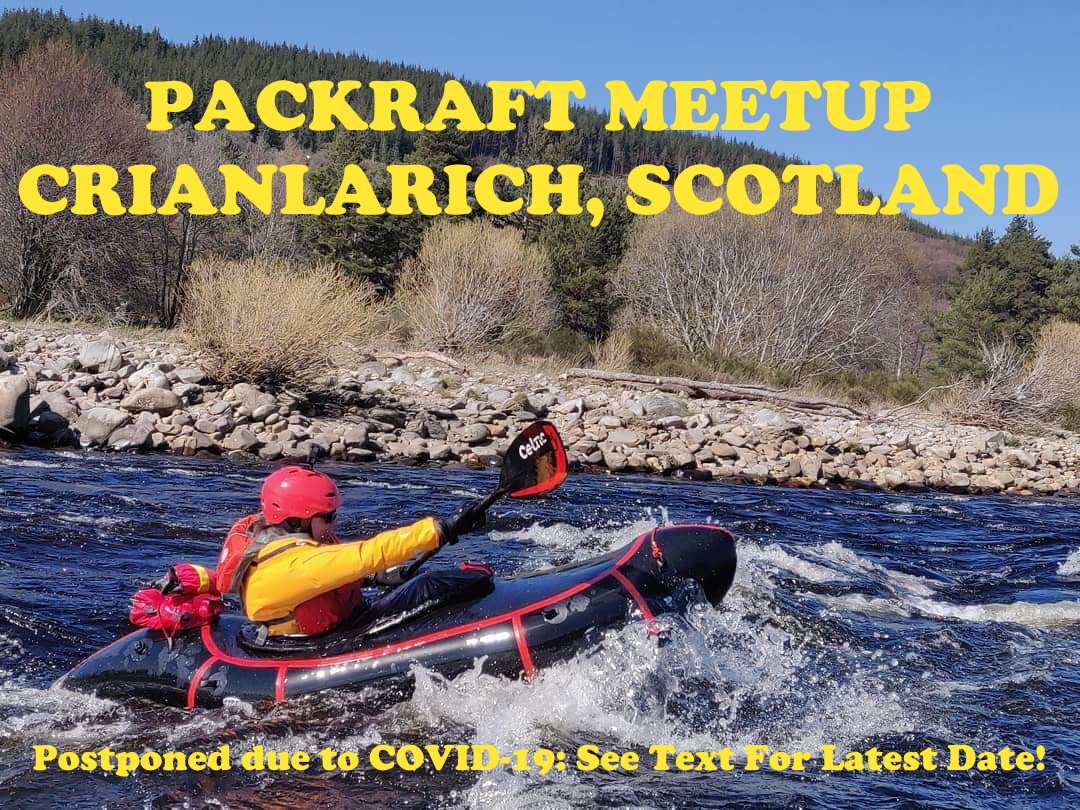 Hurray!!! Its Going to Happen!
After having been postponed 3 times due to Covid, this event is finally going ahead 3rd-5th September 2021. I have to support NHS Test+Protect as a condition of this going ahead. We have to clean the place properly before leaving, its a hut, there are no caretakers so we'll all need to muck in.
There was quite a process to getting back open as Scotland is not yet in the same free-4-all as England re Covid.  As ever with T+P there is a risk of getting 'Pinged' as a result of attending an event. More info re the hut's re-opening here: https://www.ochils.com/club-cottage-for-let/covid-19-rules-for-cottage-groups
Please note that masks are still a thing here in Scotland. Not needed in the hut but they are needed in shops, when moving around in pubs, restaurants etc.
Activities/Idea's
Pub is booked for 19:30 Saturday 4th, list of folks eating at pub at the end.
Slideshows. Might do these Fri night to avoid clashing with the pub. Thomas Philips will do a talk on his recent lakeland epics, and i'll bore you with tales of paddling in Assynt. If anyone else wants to step up, message me via the form below or on FB.
After the pub, there will be a wee raffle for a couple of packrafting books donated by Andy Toop (Backcountry.scot) and poss some others!
There is no training during the weekend so all paddles will be peer group paddles, decisions to be made individually re what to paddle and what not to paddle.
Moving Water
Unusually for Scotland, its not been raining much of late, and there's not much in the forecast. This means that the likes of the Orchy, Etive, Lenny, Teith, Falloch are not going to go, but there are still some that will. In short, bring your lid and WW PFD!
Lix Toll Rapid – 10 mins drive west of Crianlarich on the Dochart (the water coming past the hut is a good indication as to whether this is going to work!)
The R. Lyon has a scheduled release on Thurs 2nd Sept 15:00 for 20 hours. Water takes 12 hours to reach the usual sections. Grade 3-4. This will be done by 11AM on the Saturday. Info here. (Gr3-4) SCA Website for more
The R. Tay is Loch Fed several rapids closer to Loch exit, but Grandtully is the national Slalom site and main area. Downside is that its 40 miles from the hut.
Lower Tummel (Clunie Dam) Releases every Friday, 16:00 flowing the entire weekend. Beware that due to current works on the dam this is releasing more water than usual. Grade 3-4.
Falls Of Lora. A Rapid that flows both ways. Tidal rapids formed when water flows into and out of Loch Etive. Great Website with times and grading here   (See the playboating menu option on this site). Saturday ebb runs from 0800-1245 and flood 1500-1845. Sunday ebb runs from 0845-1330 and flood 1530-1930. Apart from the Sat AM tide (which is 'Green'), the others are rated 'Blue' on the above site. Good interest for those getting into WW, less so for pro's – however speedy pro's required for fishing duty!
River Balvaig. Grade 0-1. Would suit bike rafting with good parking at the take-out in Strathyre (Cafe!) 6KM and quite a slow river. Put in at the bridge (parking) here. Loch Voil could be added in to extend the journey. My Pics
River Teith. Grade 1-2. I don't think this will go. Lowest I paddled it was at 0.7M on the guage, and there were some pretty bony bits. Launch from main car park in Callandar, takeout on A84, SCA access point (marked from River, just after Torrie Rapid), shuttle to layby b4. I've also continued to the weir at Deanston, but more hassle to return to car (fields!) My Vid
Flat Water (Journeys)
Half-Rannoch Crossing on the Saturday, direction to be determined by the wind. About 12KM paddling, 2KM walking. Easy river between Lochs Ba and Laidon, but likely to be bony! Train there or back depending on direction of wind. Several islands to checkout and magic scenery. Need to do a car-shuttle (I did it solo with a bike shuttle!). If there is time then it may (optionally) be possible to paddle the Garbh Ghaoir, this is the river that exits Loch Laidon's western end, flowing onwards towards Loch Rannoch, eventually becoming the R. Tummel. Its graded 2-3, however its likely to be extremely bony. This pic shows what to expect! Its 1.5KM to the road exit and a walk back to Rannoch Station. My Pics
Bike rafting intro on the Sunday, considering Loch Tulla, park A82, cycle one way, boat the other. Loch Tulla is only 3.5KM, so this is likely to be a half day. My Pics
Loch Awe Islands paddle
Loch Dochart/Lubhair paddle and Castle. These are the Lochs right next to the hut with access via the R.Fillan 100M away. This would be a great paddle for those brand new to pack-rafting, good place to test out boats as well. My Pics
Loch Lomond, the castle on 'Island Vow' at its northern end is worth visiting. My Pics.
Loch Tay, Island to explore and a massive body of water on which to paddle. If the wind is blowing the right way, then you get some large waves on this loch due to its huge fetch. Good for packraft sailing as well!  Parking here. Short walk to Loch proper or can also launch into the (flat from here) River Lochay at the Killin Hotel, but ask permission in the shop as its a private launch. My Pics
Where and When?
Where: Crianlarich, Scotland.
When: 3rd- 5th September 2021 (Friday and Saturday Nights) [Longer stays possible]
Directions
From the east (Callander/Stirling A84/A85): When you see the 30 signs at Crianlarich, slow down, we are the 1st whitewashed building on your right. If you over-shoot, use the 2nd entrance to the Ben More Lodge car park (also on your right) to come about!
From the north (A82): On approach to Crianlarich, turn left at the roundabout to head right through the village and out the other side. We are the next entrance after the Ben More Lodge on your left just after the 30 limit ends.
From the south (A82): On approach to Crianlarich, take the right turn at the roundabout down to a T-Junction. Turn right here and head right through the village and out the other side. We are the next entrance after the Ben More Lodge on your left just after the 30 limit ends.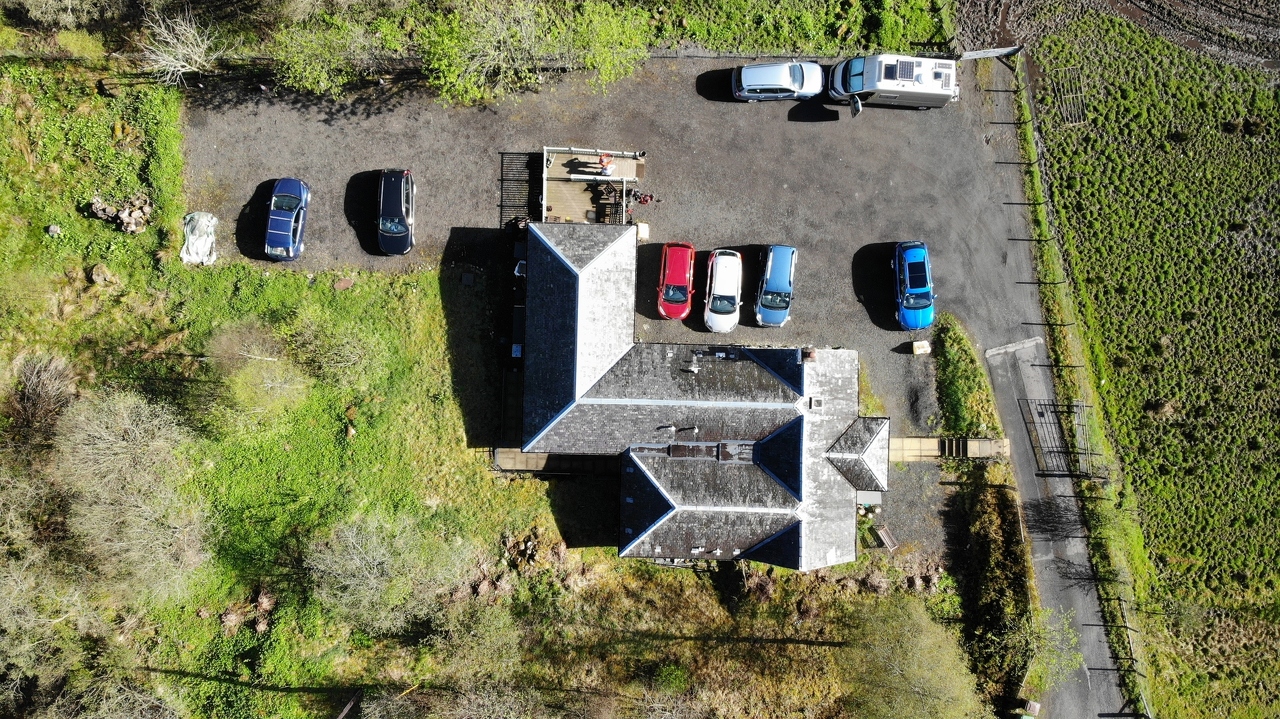 Who's Invited?
Everyone!! Packrafters, packraft-curious folk, wannabe packrafters, hell even Kayakers!!
Obviously most folks will be UK-based, but if you are oversea's you are more than welcome too!
Anyone who can offer up courses/tuition/packraft hire/etc is most most welcome!
Whats the accommodation options?
The Ochils Mountaineering Club Cottage has been booked for the event, sleeps 18 in 2 dorms. [£12pppn]
There are options for Motorhomes, next door at the Ben More Lodge (I have OK'ed this with them) (self-contained only – no hookups/water/waste disposal/awnings!)
Poss to also park at the hut for Vans ~5M, with full use of hut facilities (no hookups!) but you'll need to pay for a hut space £12/night (see end of this page)
Inverardran Guest House is directly opposite [from £39/night]
The Ben More Lodge also has lodge style accommodation [From £39/night sharing]
Nearest official campsite is in Tyndrum, 6 miles away.
Due to distance for the majority of would-be attendees, I am not expecting the same turnout as for the recent Bala get-together!
Why Here?
Crianlarich is my local stomping ground, and the mountaineering club I am in has a hut here which we will use for the main, cheap accommodation.
Hut will be the focal point for the social side of the meetup. If the weather is alright and the midges not too bad, we will be outside.
Its easy to get to, Crianlarich sits on the A82/A85. There is a train station <10 mins walk from the hut
Take the train to Glasgow then get another train at Glasgow Queen Street (Fort William or Mallaig) getting off at Crianlarich.
Or… fly to Glasgow then hop on the Airport bus to Glasgow Queen Street and get the train from there.
Many rivers nearby! The River Fillan flows past the rear of the hut, and into the R.Dochart.
For the WW experts, providing there's water, you have the rivers Falloch, Orchy, Etive, Leny, Lyon (nutty videos in the links! mostly Gr3-4)
The Fillan and Dochart are flat near the hut. The Dochart has several sections of rapids @ Gr2-3 10 mins west and ends with the infamous Gr4 Falls of Dochart
Further afield, the Balvag is flat to gr1 (in spate!) between Lochs Voil and Lubnaig (bike rafting?!) While the Teith (my vid | my blog) is a bouncy 1-2.
Many Lochs Nearby! Within 100M walk from the hut, the Fillan provides flat-water access into Loch Dochart and onto Loch Lubhair
Loch Dochart features its own castle on an island which is worth a visit. Loch Lubhair would be great for open-water tuition
Island Hopping on Loch Lomond, or stick to the (closer and quieter) northern end (visit its Island)
Bike-Rafting on Loch Tulla (visit the island). Bike out to Loch Lyon via WHW paddle loch, cycle back.
Half-Rannoch Crossing (doable as a day trip). Drive to Bridge of Orchy, cycle to Rannoch Mor, leave bikes Paddle to Rannoch Station (via lochs Ba+Laidon), 18:30 Train back (my vid | My Blog)
Loch Awe with its Islands, Loch Tay with its Island! (I have a bit of an island obsession!)
Cake trip to the cafe at Stronachlachar (Loch Katrine) or the pub at Inversnaid via Loch Lomond and Loch Arklet (Paddle down, water taxi+bus back is poss!)
Go look at the map and put your own journey together.
BBC Countryfile is filming a seasonal 4-parter in Glen Dochart, the 1st of which can be watched on iPlayer here.
Usual disclaimer: As has been talked about before, as packrafters we have to be careful not to 'disgrace ourselves' in the paddling community – new sport and all that! This goes for both river trips and paddling large bodies of water. Check the video's above and the guidebooks for grades, and paddle within your grade. Any trips organised will be peer-led, and those organising this meet-up take no responsibility for stuff going pear shaped! I would hope to attract the attention of folks capable of offering up courses such that attendees can improve their skill-sets and decision making.
The Local Area
About The Accommodation
Decent size kitchen/socialising area with separate lounge
accommodation over 2 dorms 8 bed and 10 bed
Toilets, 4x showers
Parking for ~15 cars/vans with overflow next door/top of driveway
The cottage has plenty of space for evening socialising, we can BBQ / Firepit in the garden
If the midges are not yet out, then there's plenty of outdoor space.
There is a pub right next door and two in the village as well
Shop in the village
Pub-grub planned Saturday eve
For folks staying on/arriving early, Crianlarich is surrounded by many Munros. We have a webcam pointed at Ben More, the highest mountain in the area @1174M
Booking
To book a bed in the hut, you'll need to send me some cash. The min is Fri and Saturday nights (£12 per person per night) If you wish to stay an extra night (eg the Thursday or Sunday), shout beforehand, as I will need to check, but it should be OK. Fill in the form below and I will contact you with payment info.
If you are interested in a Sat eve group meal at the pub next door, mention this also.
Campervan folks wanting to park at the hut (max length ~5M) should book in with everyone else £12/night (per van, not per person) (full use of hut facilities, outside tap, but no hookups or toilet disposal!)
If I end up with more than the £432 I need to cover the hut, i'll share it out!
List of Folks Coming
OMC Club Cottage
In The Hut £24 Received
1 Alec F (3 nights Fri+sat+sun)
2 Aaron P (2 nights Fri+sat)
3 Ian W (2 nights Fri+sat)
4 James C (2 nights Fri+sat)
5 Space available
6 Space available
7 Space available
8 Space Available
9 Space Available
10 Dave W (2 Nights Fri+Sat)
11 Matthew S (2 Nights Fri+Sat)
12 Space available
13 Sean M (paid for 3 Nights Thurs, Fri, Sat) [Sean Now Staying Elsewhere, Ruth B can get his space (sort cash at event!)]
14 Kirstin J (2 Nights Fri+Sat)
15 Craig M (2 Nights Fri+Sat)
16 Mark Jo (2 Night Fri+Sat)
Vanners @ Cottage (with use of hut facilities, no EHU/Toilet disposal!) Cash Received
1 Karen W (2 nights Fri+sat)
2 Gordon B (2 nights Fri+sat)
3 Fraser K (2 nights Fri+Sat)
Motor-homes – Next door at the Ben More (has now been agreed)
1 Tom and Penny P
This has been agreed for ~5 vans. Self contained vans only, no water/waste disposal/EHU/awnings/dribbling waste/chairs outside! If you need facilities (small vans only), see above. It would assist in the good feeling with our neighbours if those staying at the Ben More considered the group meal below!
Day Visitors
Keith P
Other Accommodation
(eg The Ben More Lodge next door, or Inverardran Guest House opposite. (NB, these are close to booked up already – from £39/night sharing)
1 Ed B (Ben More Lodge)
2 Iain Mc (Inverardran Guest House)
3 Sean M +1 and Rupert S +1
Let me know if this is you and i'll keep a record here. Book directly with the Ben More Lodge
Folks eating next door at the Ben More (Sat Eve Group Meal)
*Food Chosen – anyone who has not chosen please scroll to the end of this list and fill in the form!
1) Karen W  *
2) James C
3) Gordon B *
4) Dave W *
5) Fraser K *
6) Ed B *
7) Kirstin J
8) Craig M *
9) Matthew S *
10) Mark Jo
11) Ruth B *
12) Tom P *
13) Penny P *
14) Iain M *
15) Rupert S
16) Sean M *
17) Lorna (Sean M's +1) *
18) Kathleen (Rupert S's +1) *
19) Ian W *
20) Alec F *